Dogs we never forget


Toni the most loving and sweetest dog on earth has passed away
Miss you so much our beloved little Toni
18/3 2002 - 13/3 2014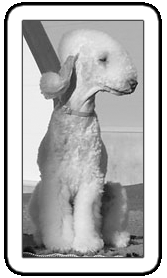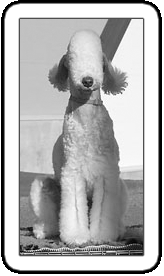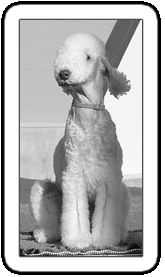 Int Swe Dk Fin Nor Nordic Ch Junior World Winner 2003 Norvegian Winner 2004
Tendency Of Celtic Odyssey
She came to us from France at 1 year and had no problems to be one in our dog gang.
Before she became a mother she had a great showcareer, not only the great titel of winning Junior World Winner in Dortmund,
sha had also many groupplacings as an adult and as a youngster she had several Best in Show.
She was a great mother of 12 puppies in 2 litters and many of them are
Champions and also Worldwinners and European winners.
Her best friend was Wilma who passed away just 5 month earlier and she never gave up looking for her.
Toni really missed Wilma and get old at once.
Now they are together again!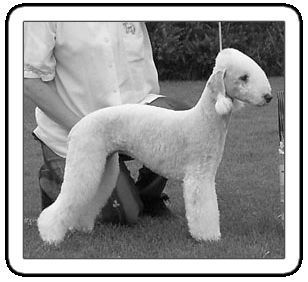 The great Wilma has finished her days on earth
28/9 2000 - 18/10 2013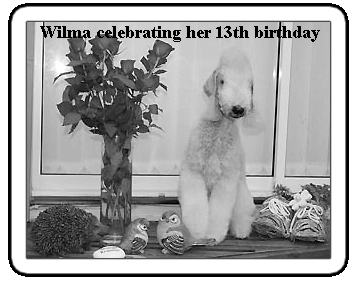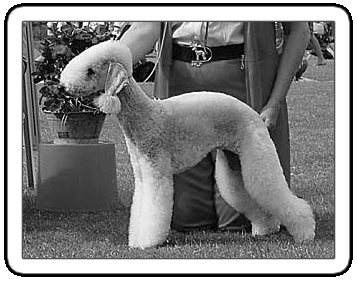 It was incredibly hard to make the decision to let Wilma walk over the bridge
and meet her relatives and friends. But the time had come for this great dog.
Her showcareer was fantastic.
2 times World Winner, 1 European Winner, 2 Nordic winner and 3 times Swedish Winner
Her titels was
Int Swe Nor Fin Dk Nordic Vdh Kft Ch Bla Skuggans www blaskuggan com
(her name has its own story, she is the only dog with a internet name in Sweden)
She was the winner of 35 CAC, 39 Cacib, 43 BOB, 2 BIS-R, 4 BOG-1, 4 BOG-2, 1 BOG-3, 5 BOG-4 and 5 BOG-R.
She has been showing around Europe and also at Crufts dog show where she got VHC.
She is mother to both Swedish and English Champions.
Last show for Wilma was at the age of 12 at My Dog 2012 where she finished BEST IN SHOW-4 Veteran
and also in veteranclass at the worldshow in Saltzburg.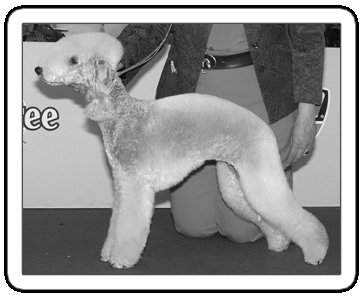 Our unique little special girl is now heaven !
It was with very heavy hearts we had to say goodbye to our special little girl " Ingrid "
International Swedish Finish Danish Norwegian Nordic Portuguese Switzerland
German VDH German KFT Champion Copenhagen Winner 2000 Finish Junior Winner 2000
Finish Winner 2000 Swedish Winner 2000 2 x Junior Bundes Sieger 2000
Bla Skuggans Unique Touch on thursday 20th of april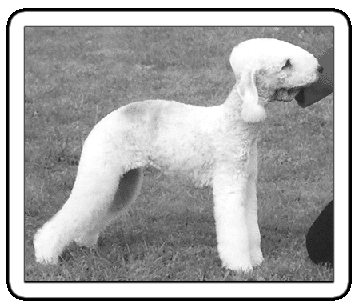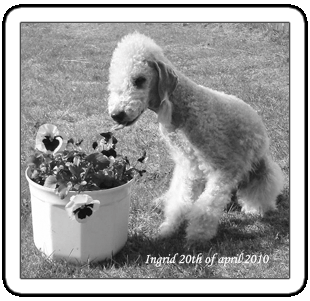 1999 - 2010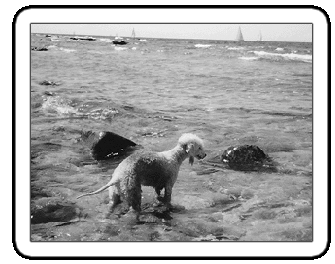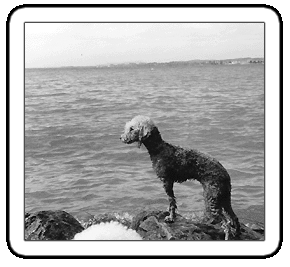 Ingrid was not only a great show dog she also really loved water so
when the chanse come she allways took a swim.


Top winning Bedlington in Europe has passed away.
Simba you will allways have a special place in our hearts - you were THE BEST !
SIMBA

18.39 25/1 1996 - 04.01 1/1 2010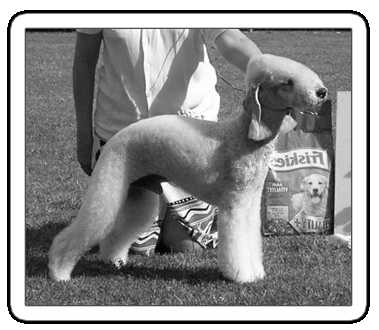 International Swedish Finish Norwegian Danish Nordic Danish KLB Luxembourg Switzerland German VDH Champion
Copenhagen Winner 97-98-99-00-01 Europe Winner 1997 Norwegian Winner 1998 Swedish Winner 1998-01
Nordic Winner 1998-99 Finish Winner 2001 World Winner 2001
Bla Skuggans Never Fear
There is so much about Simba so we have created his own page
Please take a minute and have a look !




Press on the picture


A real star
and a gentleman has come to heaven !
Bill was born 1993 and died 2007.
He did nearly the impossible by winning the WORLD WINNER TITEL 3 times!
In Helsinki it was 70 bedlingtons! The other 2 World shows was in Austria and Milano. During his showcarrier he took following titels.

International Swedish Finish Norwegian Danish Nordic Luxembourg Austria
Netherland German VDH German KFT Champion
Norwegian Winner 1996 Nordic Winner 1997 Bunde Sieger 1998
World Winner 1996 -1998 -2000
Ch Bla Skuggans Keep An Eye On Me "Bill"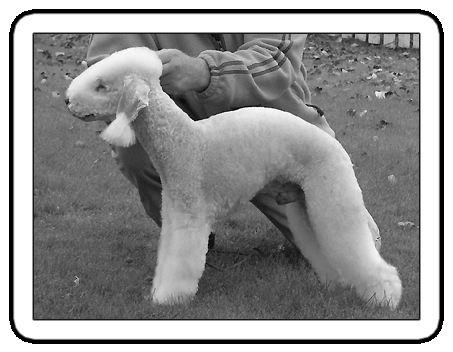 Another star
has come to heaven !
13th of august our lovley Jackie had to finish her days on earth.
Thanks to Trudy and Sieger for letting us have her many years ago. She has not only been a wonderful compaignon for us and the rest of the dogs, she has also been a wonderful showstar and a excellent mother to her 3 litters of total 16 puppies, 11 of them has beacame Champions and also 2 WORLD WINNERS, and EUROPEAN WINNERS.
INT NORDIC DANISH NL CHAMPION WW-96 FINW-96 Jackie-Joyce V Povera "Jackie"
31/1 1993 - 13/8 2007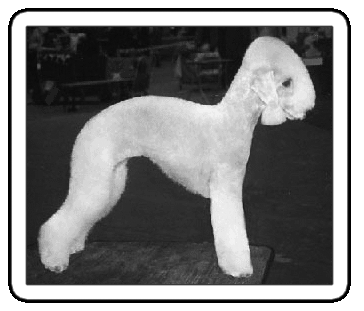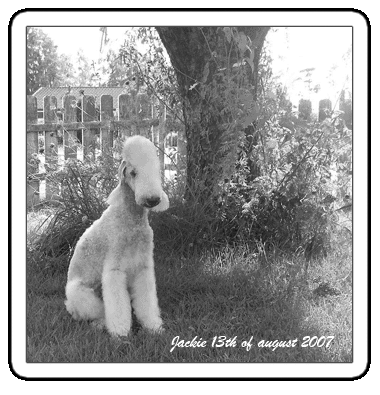 The heaven has got a new star
!
It is with heavy heart we had to say goodbye to the most wonderful, graceful and kindness bedlington in the world.
We will never forget you Grace and we will miss you very very much.
She was the daughter to one of the most winning Bedlingtons in Sweden of all time Ch Bla Skuggans Dancing In The Dark but also the mother to the most
succesful and winning Bedlington in whole Europe of all time Ch Bla Skuggans Never Fear .
Ch Bla Skuggans Golden Grace "Grace"
31/8 1991 - 6/2 2006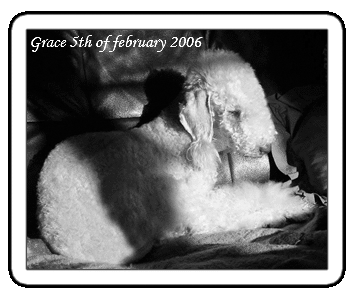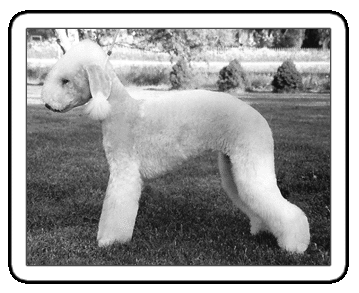 Ch Bla Skuggans Human Touch "Tootsie"
9/7 1992 - 21/6 2004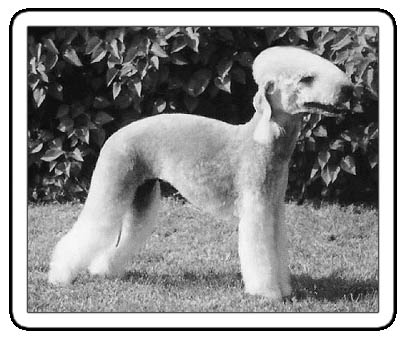 Ch Bla Skuggans Touch Of Class "Bebbe"


Ch Bla Skuggans What´s Now My Love "Semlan"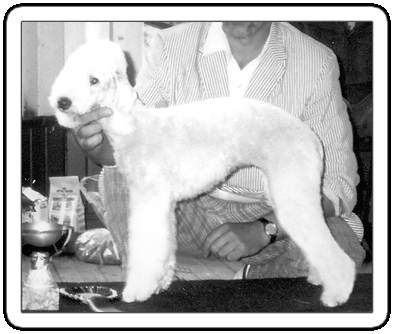 Ch Kisapirtin Lucero "Lukas"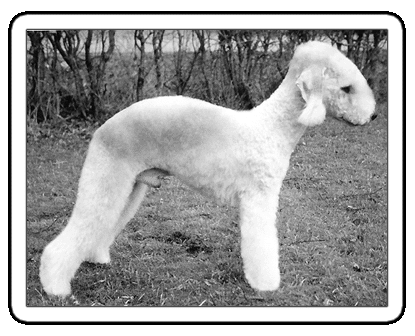 Ch Bla Skuggans First Class "Norpan"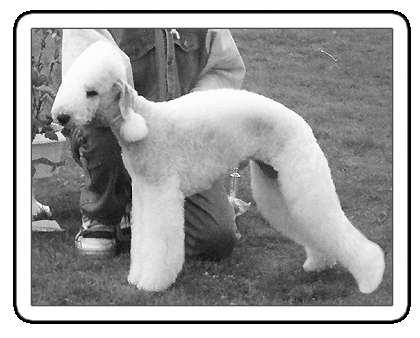 Ch Bla Skuggans Guinness Himself "Cliff"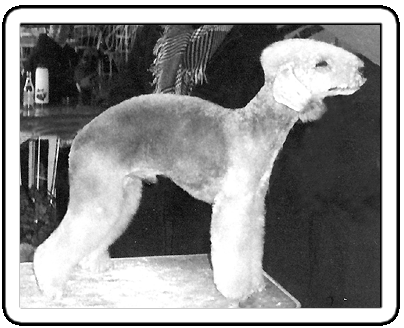 Ch Bla Skuggans Gold´n´Shine "Goldie"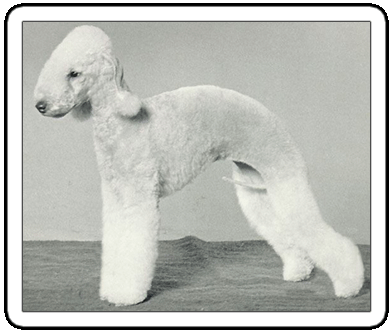 Ch Bla Skuggans Up To Date "Topsy"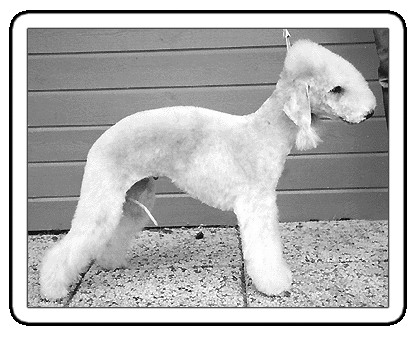 Ch Bla Skuggans Mowie Star "Musse"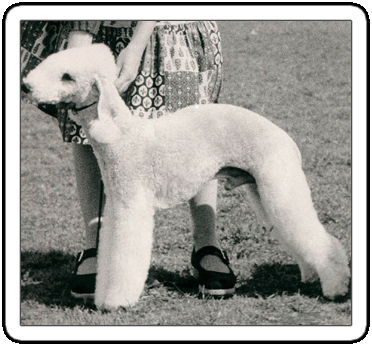 Ch Bla Skuggans Next Star "Tjejen"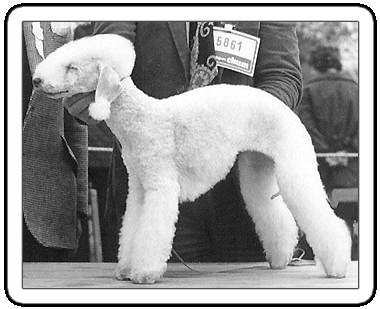 Ch Wetop Mazurka "Grace"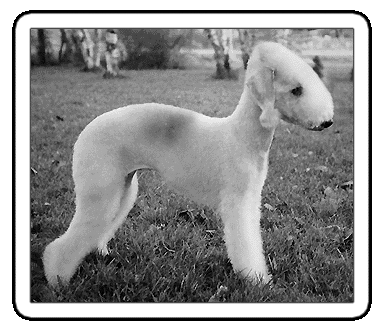 Ch Velvety Moonstone "Mona"


Ch Bla Skuggans Sunstar "Lill Berrie"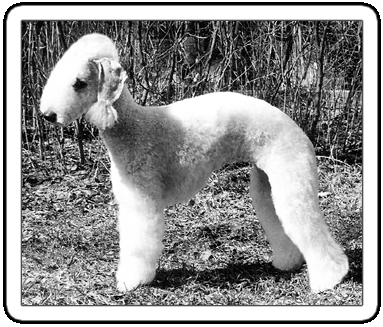 Ch Wetop Mermaid "Susan"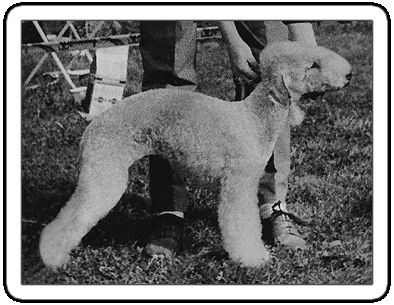 Ch Bla Skuggans Following Star "Dempan"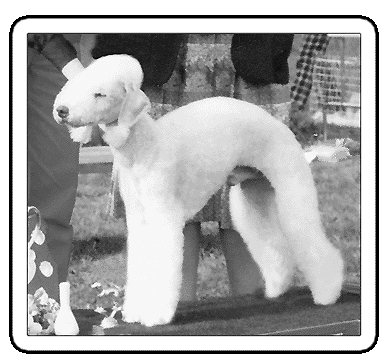 Ch Petacrest Royal Blue "Snobben"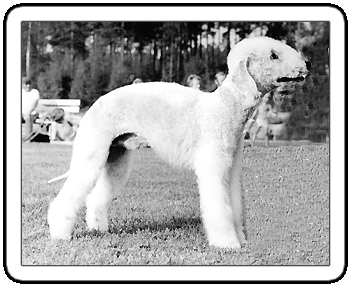 Ch Stanolly Sunstar "Berry"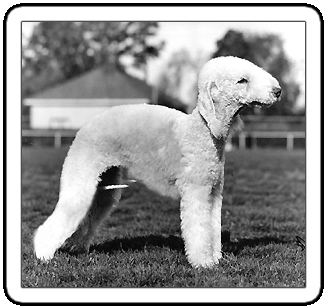 CCh Marilena Pandora "Mandy"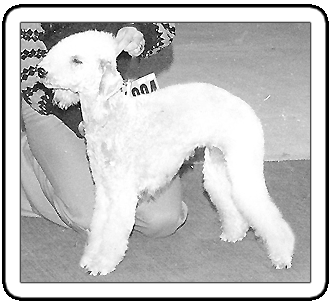 Ch Farriers Bessie "Bessie"